The best way to efficiently order your Tesla ride is through our TeslaGoApp, a free application available for iOS and Android.
Order your ride and see the estimated time of arrival, estimated cost of the ride and current position of your car. It can be used for instant rides (you will immediately see how much time it is needed for a car to arrive), or prescheduled rides; short city rides and also longer limo rides. For each order you will get the precise estimated cost of it, with breakdown of expenses.
How to use the app.
How to download?
Search for the TeslaGoApp in your app store.
Registration
Insert your phone number
After, you will receive the Code Verification
Insert your first and last name as well as your email
If your order is placed from a company form, after inserting your name and surname, insert the Company name.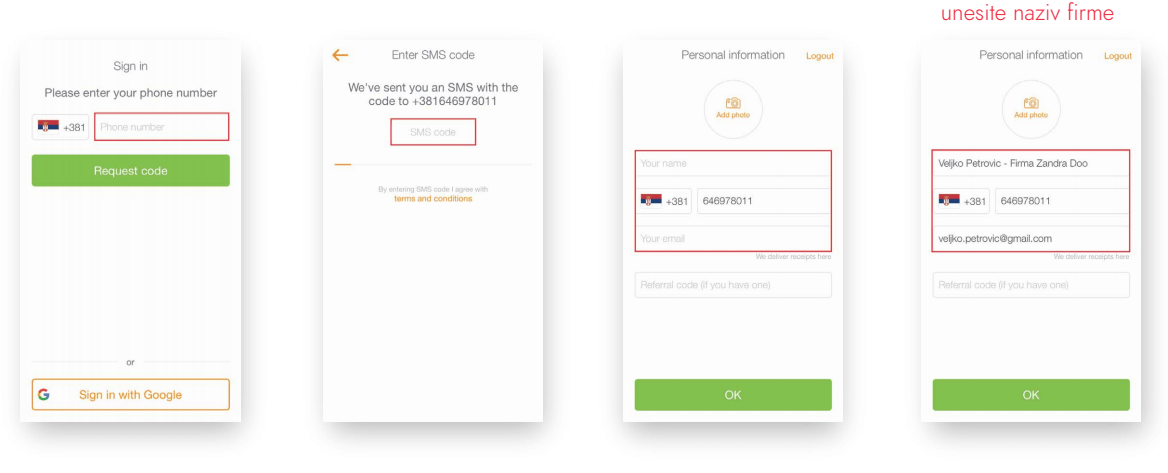 How to order a ride: (1. You are located, 2. Choose your starting point on the map, 3. Or type your address, 4. Click "Set Pickup")
4.If you want you can choose your drop-off location (by typing or choosing on the map). Choose time of your ride ("now" or anytime in the future). Check your estimated trip cost and click "Confirm booking"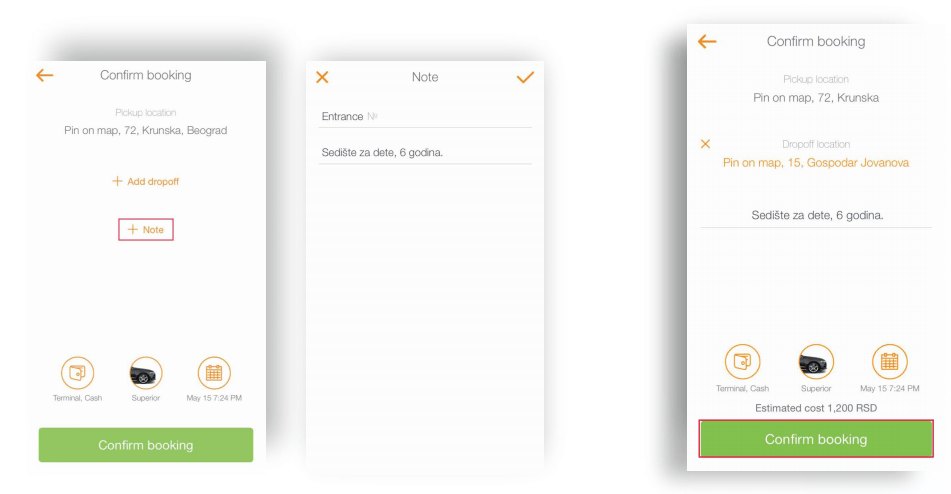 5.Reservation confirmation:  You will receive a notification that a driver accepted your ride. If you pre-ordered a ride on upper left corner you can see it in "my bookings" – click on your booking and check the status: